Juvenile vs Adult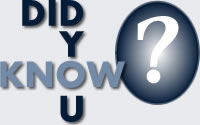 DID YOU KNOW: that the purpose and mission of the Adult Criminal Court and the Juvenile Delinquency Court greatly differ? In juvenile court, the court must act to rehabilitate the juvenile offender while the adult court most often only seeks to punish offenders.
In juvenile court, the disposition (or "sentence" as it's called in adult court) must utilize the least restrictive means to rehabilitate. This does not mean that a juvenile judge cannot lock a kid up, but it does mean that the judge can only lock up a kid in an attempt to rehabilitate. Even if a minor is sent to DJJ (aka CYA), the facility must provide classes, programs, counseling, etc geared toward rehabilitating the delinquent youth.
Conversely, the primary function of the adult system is to punish offenders. Defendants in adult court are most often sentenced to some form of punishment and supervision, with little to no emphasis placed on rehabilitation.
This does not mean that there is no hope of a rehab option. SB Court and the SB Sheriff's Department have some excellent rehab programs such as Veterans Court, Drug Court and the In Roads Program!